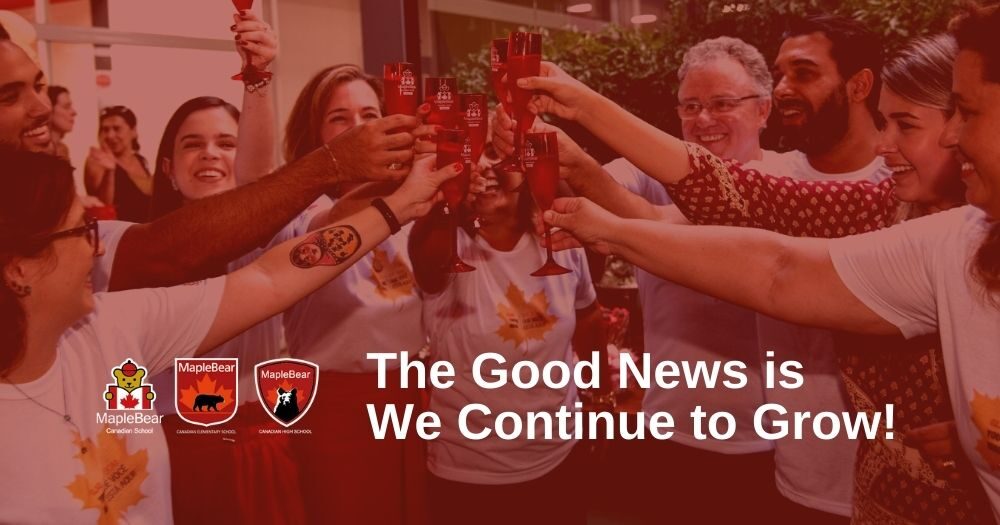 Even in the midst of a global pandemic and the resulting economic downturn affecting countless companies and countries, there are, gratefully, signals of positive growth.
Maple Bear continues to dominate the international education sector as the fastest growing school brand in the world.
Currently we have schools in 20 countries: Bangladesh, Brazil Bulgaria, China, Hong Kong , India, Korea, Malaysia, Mexico, Morocco, Nepal, Philippines, Romania, Singapore, Sri Lanka, Thailand, Turkey, United Arab Emirates, United States, and Vietnam.
Our latest expansion news confirms that investment in Canadian education remains a sound, powerful venture, creating a positive impact on children, on their future and on the future of their country.
We are pleased to announce that this year, we will be opening additional schools in Albania, Croatia, Oman, Peru and Serbia.
And in 2022, there are additional commitments to open Maple Bear schools in Argentina, Australia, Kenya and Paraguay.
Rodney Briggs, President and Founder of Maple Bear Global Schools had this to say about the expansion plans:
"The past 11 months have been challenging in a myriad of ways. Despite all the uncertainty, it is clear that reliable, quality education continues to be in-demand. The continued growth of Maple Bear around the world during this time is recognition that parents and investors alike are confident in the Maple Bear model which delivers the best of Canadian education for a global future."
With more than 534 schools signed and opened in 29 countries around the world, we are proud of this accomplishment and excited for the future. And as we look beyond the pandemic, we will continue to share our high quality education system and to raise passionate learners who will make a difference in the world.
If you are interested in the possibility of owning and opening a school in your country, please head to our Own A Maple Bear School website.