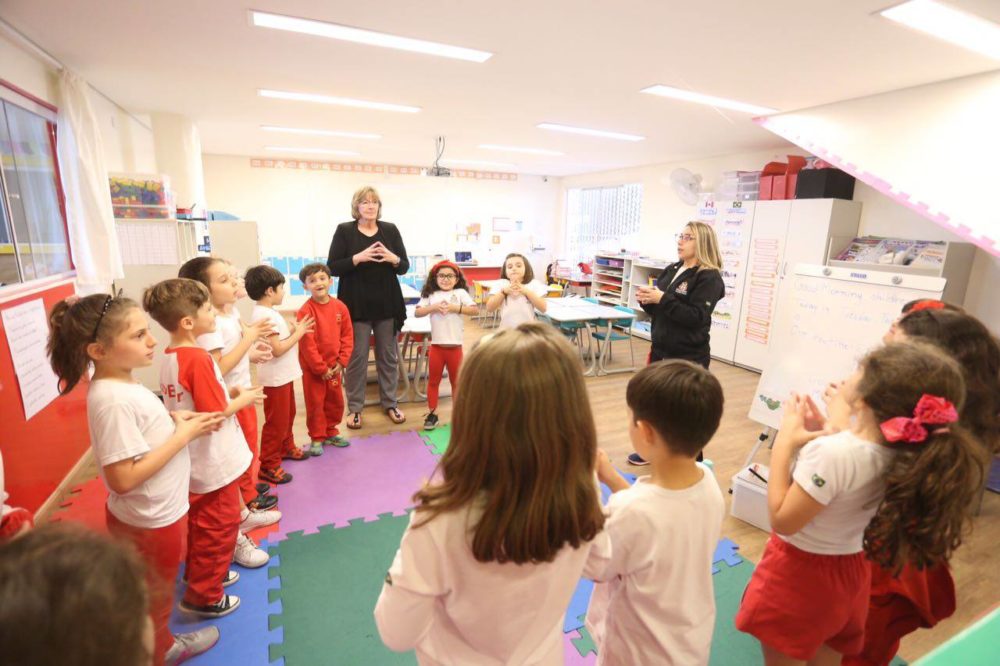 One of the most significant strengths of Maple Bear is our ongoing commitment to ensuring our curriculum reflects current educational trends and is aligned with the local education regulations at each of our schools all over the world.
"It is a huge task to ensure the curriculum that we produce is of the highest standard and is based on the most current research and best practices in education," says Lenna Glade, Vice-President Academic for Maple Bear Global Schools.
"At any one time, we have ten to fifteen educators working as curriculum developers," says Lenna. The entire Maple Bear faculty of trainers, curricula writers and quality assurance people numbers over 130 academic professionals at the present time:
Some of the topics included in our latest curriculum update are:
Computational thinking and coding
Late entry language strategies
Leadership skills
Updated numeracy strategies
Updated literacy strategies
Our faculty travels around the world to ensure it is delivered properly in our schools. And this is yet another area where Maple Bear stands apart from other schools.
While intensive training is provided to the teachers and administrators in all schools by our experienced educators, we also offer additional professional development opportunities which include workshops, in-class training and University-level courses.
Maple Bear Global Schools provides immersion language programming for pre-school children. At the same time, the curriculum is designed and adapted so that it meets local education regulations.
"Our bilingual programs use Canadian curriculum strategies throughout but they are designed to meet the standards and outcomes of the education system in the country where the school is located, as well as in Canada," says Lenna.
In each of the 16 countries in which Maple Bear schools are found, Maple Bear enlists local educators to work together with our curriculum developers on the programs using the local language with local program requirements.
This is another key element of Maple Bear that differentiates us from other schools. It is our commitment to each student that the bilingual programs they receive are in alignment with local education regulations. This opens up many more educational options for Maple Bear students, as they can move seamlessly between the Canadian system and their own country's system. They can do so at any time during the K-12 years.
Maple Bear Global Schools works tirelessly at keeping our curriculum up to date and maintaining our competitive edge. This supports our goal to establish quality schools that will provide an excellent education experience to students for generations to come.