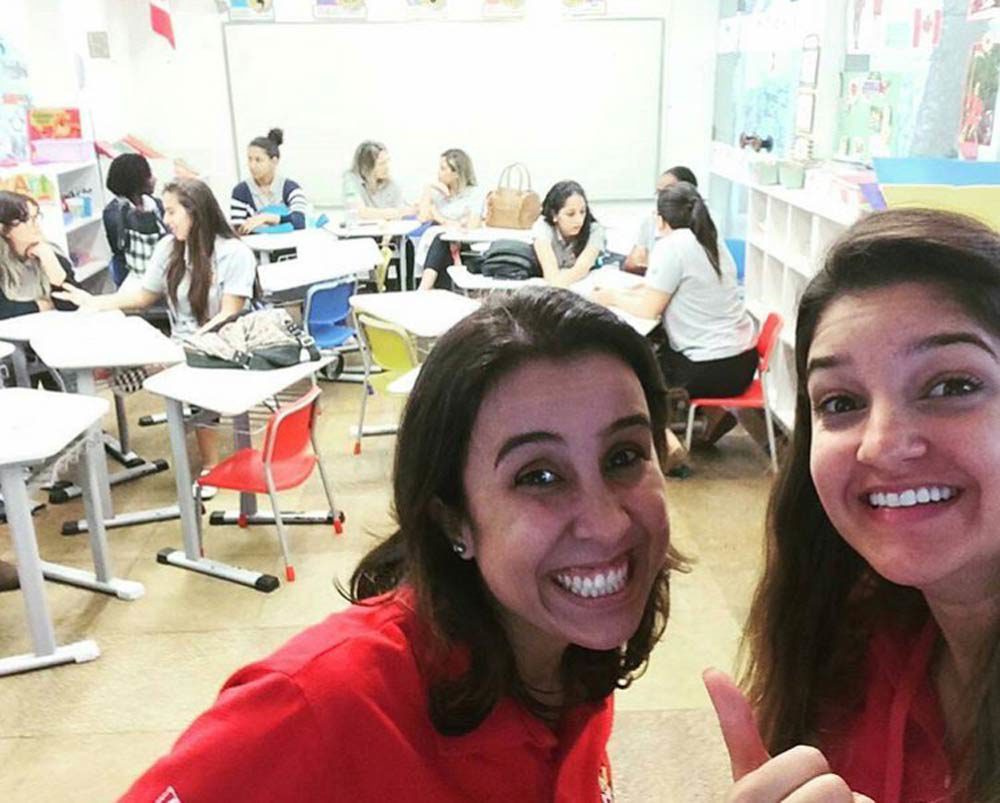 Four hundred teachers from across Brazil are currently meeting in Sao Paulo for Maple Bear Brazil's annual Central Training. This comprehensive training program—which runs until July 28th–is unique to Maple Bear schools. It covers a wide range of subjects and themes including math, science and literary programs. The Preschool and Middle Years teachers will also share best practices and learn more about computational thinking, currently a much talked-about subject in education circles and of great interest to Maple Bear schools.
As the spotlight focuses on our teachers—the living spirit behind the Maple Bear curriculum who make it come alive in the classroom—allow us to introduce Blanche Prins and Júlia Soares, two teachers and as it happens, best friends teaching at Maple Bear Barra da Tijuca.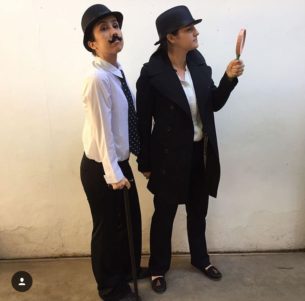 Both Blanche and Júlia have been working for Maple Bear since 2012: Blanche is the acting Coordinator for Maple Bear Barra's Elementary School while Júlia holds the role of Coordinator of Preschool. Many in the Maple Bear online community are familiar with the duo's Instagram profiles full of everyday school moments — colourful testaments to the passion and heart that they inject into their work.
We asked both teachers to reflect on their experience at Maple Bear.
They agree their favourite aspect of the Maple Bear program is the emphasis placed on student engagement and the simple philosophy that students learn through real experiences, not just from what they read in a textbook.
"It's beautiful to see how math can be fun, or how science can be turned into a great adventure — experiences that have real meaning for our students," Júlia believes.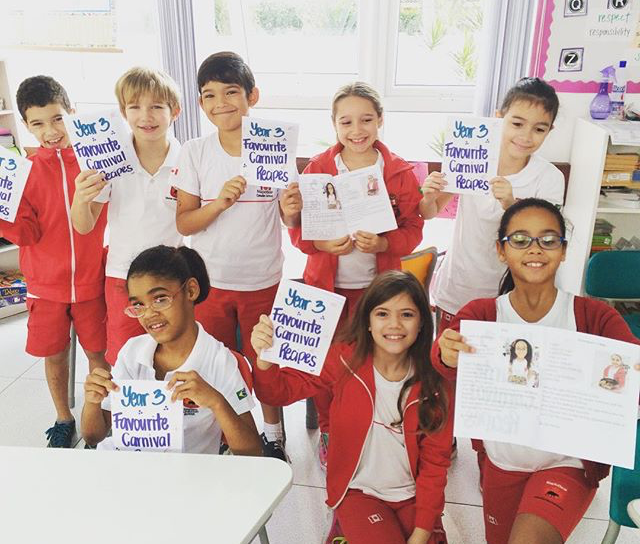 Favourite moments?
For Blanche, it's when she hears students discussing something they have just learned or they are applying their understanding of a topic to their daily lives.
For Júlia, it's the pride she feels watching students read their oath at their graduation ceremony in both Portuguese and English after weeks of practice.
Most of all, teaching for both of them, is the giving of love, contributing to the development and the well-being of their students, and knowing they are making a difference in someone else's life.
"Every day there's an adventure and that's the beauty of our job!" they both agree.