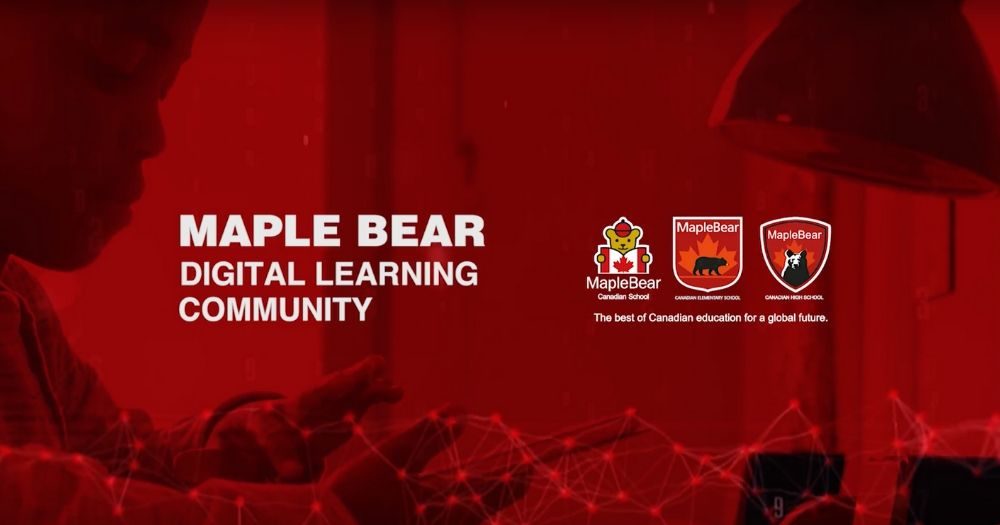 Just a few short weeks ago, Maple Bear children around the world were happily learning in their classrooms. No one had any idea they would soon be in self-isolation with their families at home.
Once the new reality of daily life was upon us, however, our teachers and school owners quickly developed materials for students to work on at home including read-alouds, crafts, music and academic videos and tutorials.
At the same time, Maple Bear Brazil began building a standardized collection of digital tools in order to provide a more vigorous way for students to continue to receive and learn from our high quality Maple Bear Canadian curriculum.
This sophisticated and innovative online learning tool, known as the Digital Learning Community (DLC), is a proprietary website for use not only in our schools in Brazil, but for the entire global family of Maple Bear schools around the world.
A Global Team Effort
This is what families do in a time of crisis: come together to make sure everyone is supported. This is not surprising to the Maple Bear family where our culture is "Caring is Sharing".
So now, with the input and support of Maple Bear's academic and technical teams in Canada and Brazil as well as our distinguished faculty of Maple Bear educators, the Maple Bear Digital Learning Community is being implemented globally.
The speed with which our teachers, faculty and staff have come together as a global family and have adapted to this new environment is incredibly impressive.
"Moving our globally recognized and highly sought after curriculum from classroom to home-based learning was a fantastic team effort," says Arno Krug Jr., CEO of Maple Bear Latin America.
"Our Central Office team in Sao Paulo, Mexico and Toronto, as well as the pan-Canadian team from Maple Bear Global Schools, deserves a huge shout-out for making this happen so quickly," says Krug.
"We are now in the process of working to make it more robust and applicable for the needs of our global Maple Bear family of partners across more than 20 countries and over 450 schools."
The Maple Bear Foundation Principles Remain The Same
Also known as Maple Bear at Home, this digital tool gives Maple Bear teachers across the globe the ability to continue to teach all Maple Bear students, from early years to high school, in a new enhanced online community.
This new way of learning may not look the same as in-class learning, but we are all working together to ensure we achieve our most important objective: the academic continuity of our students.
"We have three foundations in our curriculum that we are endeavoring to maintain though our online learning," says Lenna Glade, Vice President Academic for Maple Bear Global Schools.
These foundations are:
High quality education – by providing online teaching to support our strong curriculum.
Active learning – by providing curricular-based activities that can be done at home.
Positive, supportive relationships – by encouraging teachers to communicate with individual students and groups of students on a daily basis, not only to provide them with curricular content, but also to support them and maintain strong relationships.
Support For Our Parents
While our local teachers will serve as the primary guides for students, we know we will also need to partner with parents and caregivers to support their child's learning in this new digital format, especially for children in our early years programs.
For that reason, plans for implementing tools to assist parents and their understanding of the DLC as they become more involved in their child's online learning are already underway.
"We recognize the burden families are feeling right now," says Rodney Briggs, Founder and President of Maple Bear Global Schools, who conveyed that message to parents by video last week, adding that to alleviate some of the stress, Maple Bear will be offering regular tutorials to support our parents.
Speaking directly to parents: "We know you are up to the challenge and indeed, we are inspired by how you have responded so far in ensuring the academic continuity of your child."