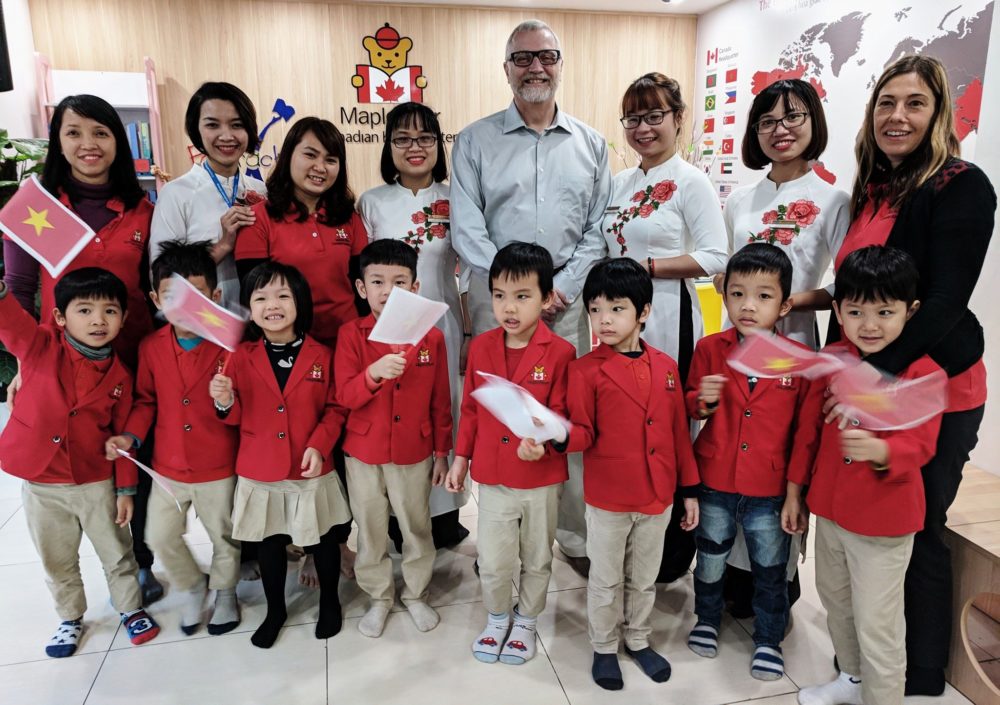 In December 2017, we announced the expansion of Maple Bear Canadian schools into Vietnam. There are currently 3 schools in Hanoi and 3 in Ho Chi Minh.
Since then, Maple Bear Vietnam has been working tirelessly at providing quality bilingual education while ensuring the children are thriving in an environment that inspires a love of learning.
We had the chance to visit Vietnam and are excited to share a video that demonstrates the passion of our teachers and school administrators as well as the feelings of gratitude the parents have for our schools.
Children really do learn best when they are happy! Listen to some of the grateful parents and excited teachers who are thrilled to be involved with Maple Bear:
For more videos from Maple Bear Vietnam, check out our Vimeo channel.