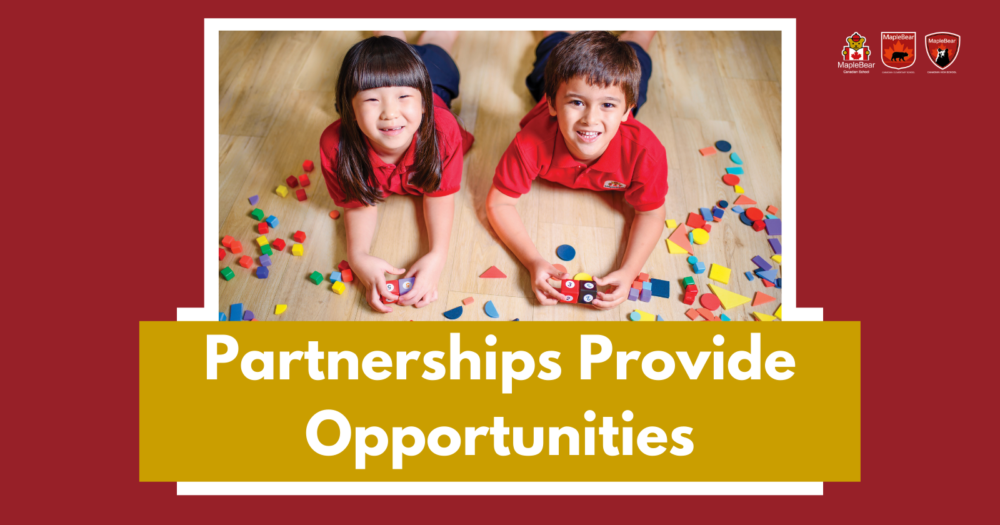 Collaboration is a cornerstone of the Maple Bear teaching methodology in the classroom. It is also an approach we take seriously at the organizational level by seeking out beneficial partnerships.
We are continually looking at ways we can better serve our students, teachers, and schools. And through partnerships with reputable Canadian educational institutions, we have an expanded ability to provide these advantageous, value-added opportunities.
UNIVERSITIES ENHANCE OUR OFFERINGS TO BOTH STUDENTS AND TEACHERS
Partnering with Canadian universities gives us the opportunity to enhance the professional development offerings we have for our Maple Bear teachers around the world. It also offers many benefits to our high school students with additional high school programming, advanced level university programming as well as summer camp experiences on a Canadian university campus.
The University of Winnipeg and Maple Bear Global Schools have a multi-faceted partnership. The University offers courses in the Canadian education curriculum for Maple Bear administrators and teachers. (Find out more about our Post Baccalaureate Program for teachers  HERE ).
It also provides speakers and professional development opportunities for Maple Bear faculty and students.
The University of Winnipeg is familiar with the Maple Bear program and is willing to work with Maple Bear graduates to facilitate their transition into the University.
The University of Montreal will offer a summer camp in French which would introduce Maple Bear students to this French University as well as provide an educational program and a cultural program for the students.
Trent University has partnered with Maple Bear on a number of initiatives, starting initially with a summer camp in which Maple Bear high school students will be offered an introduction to the University and a bilingual educational and cultural program.
PARTNERING WITH EDUCATIONAL INSTITUTIONS PROVIDES ADDITIONAL OPPORTUNITIES
Rosedale International Education provides supported online high school courses accredited by the province of Ontario. Maple Bear students will be able to receive credit through the Rosedale school and the province of Ontario upon completion of each course. Upon successful completion of the program, students will be granted both a high school diploma from their local country and the Ontario Secondary School Diploma, allowing graduates the flexibility to apply to higher education institutions within Canada, and across the world.
Based in Halifax, Nova Scotia, Discovery Centre International has partnered with Maple Bear to develop an innovative science program that will be deployed at Maple Bear Schools around the globe. In addition, the curation of customized summer camps will give Maple Bear students hands-on science experience.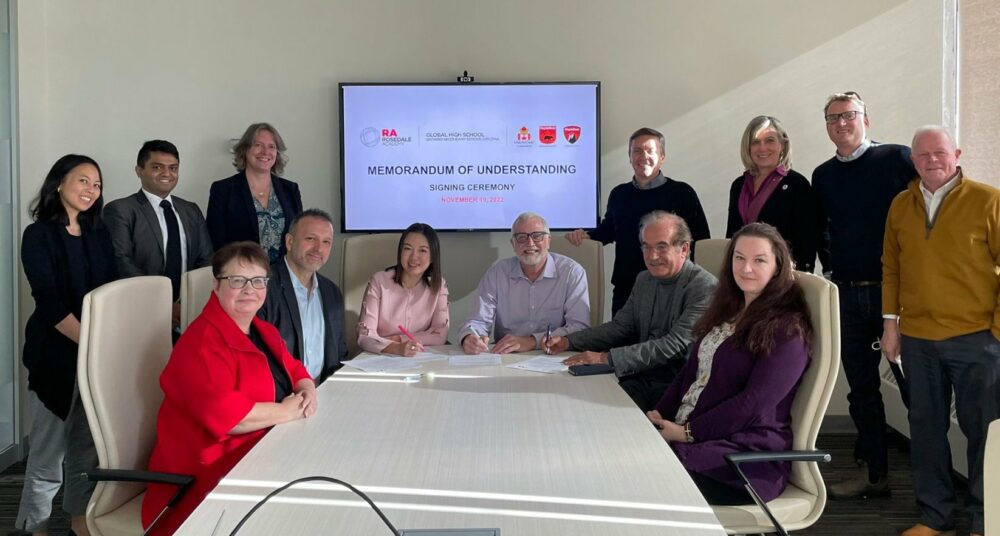 MAPLE BEAR PARTNERSHIPS CREATE AN EXCITING PATH FORWARD
These innovative, exciting programs and opportunities designed for Maple Bear are currently in development.
We are looking forward to sharing more details in the months to come as we work together with these organizations to ensure our students receive the best in Canadian education for a global future.
For any additional inquiries regarding Partnerships with Maple Bear Global Schools, please email communications@maplebear.ca.