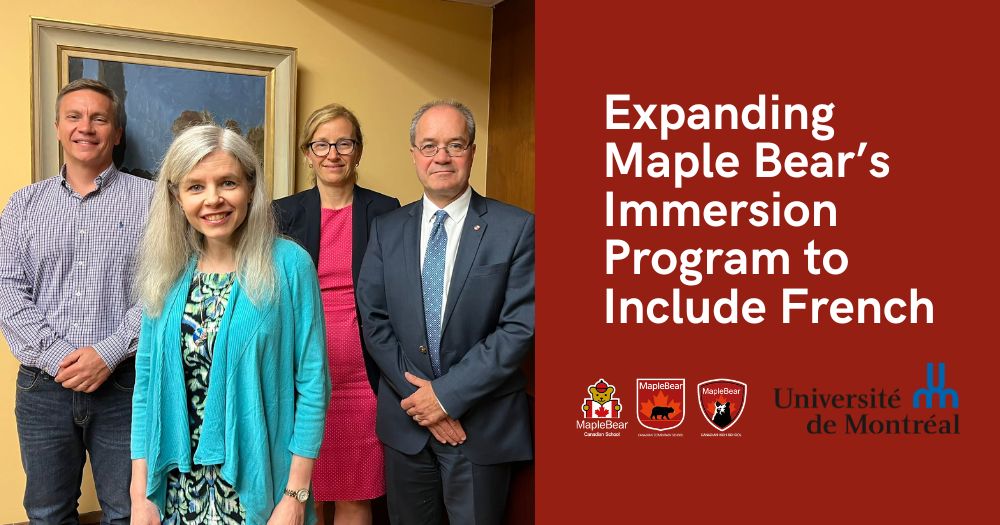 Université de Montréal (UdeM) and Maple Bear Global Schools sign a memorandum of understanding to integrate French-language instruction into education programs for students worldwide.
An international network of bilingual private schools is offering Canadian curricula and diplomas to children and youths in over 30 countries now has a new – and first francophone – partner: Université de Montréal.
Maple Bear Global Schools and UdeM have signed a memorandum of understanding to integrate Canadian French-language instruction into education programs in select kindergarten, primary and secondary schools worldwide.
"This is a marvelous opportunity not only for thousands of students to learn in French, but also for the university to extend its reach in the international sphere," said Michèle Glémaud, UdeM's executive director admissions and recruitment.
"Collaboration and cooperation are cornerstones of the Maple Bear philosophy," added Maple Bear CEO, Arno Krug. "Our goal is to have beneficial partnerships and we are delighted to be working with Université de Montréal to expand our access to French Canada's language and culture, as well as Quebec's excellent science curriculum."
Today, the Maple Bear network includes more than 500 schools in over 30 countries, with over 50,000 students in countries as diverse as Brazil, Romania, Kenya, Vietnam, South Korea, India, Morocco and the United Arab Emirates.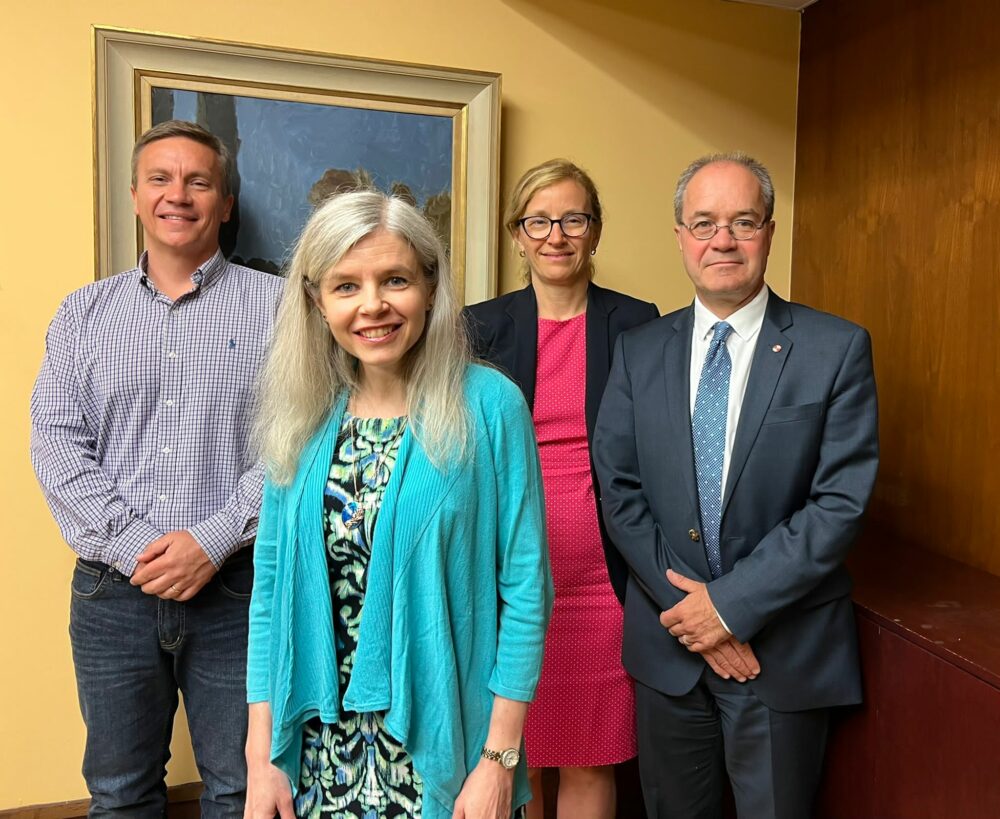 Teaching-training, a summer school and more
Under the new agreement, Université de Montréal will train teachers in French-as-a-second-language (or a third or fourth language), develop teaching materials and provide opportunities for Maple Bear graduates to study at UdeM.
Maple Bear will also be able to engage UdeM professionals to certify that their schools meet specific academic criteria, as well as set up school-break camps in Montreal for 15-to-17-year-olds to spend time here learning and absorbing the local culture.
As well, Maple Bear holds an annual symposium for its nearly 300 Canadian trainers, and UdeM has offered to host science sessions in English for them.  The Maple Bear trainers will then travel around the globe on annual school visits and regional central training to impart their knowledge and skills to local Maple Bear teachers.
"It's win-win for everyone," said Pascale Lefrançois, UdeM's vice-rector of student affairs. "By combining our strengths in education, we will be fostering a new generation of young people whose horizons stand to grow geographically and linguistically."
* * *
About Maple Bear Global Schools
Maple Bear Global Schools opened its first school in Indirapuram, India in 2005, and today, the Maple Bear network includes close to 510 open and signed schools in 33 countries around the globe. Maple Bear Global Schools is the world leader in bilingual education, offering high-quality Infant care, Preschool, Kindergarten, Elementary and Secondary education, based on practices that place Canadian education among the best on the planet. Delivered in a safe and stimulating environment and with a multicultural and student-centered approach, the Maple Bear methodology develops curiosity, imagination, experimentation and discovery, sparking a true passion for lifelong learning. Maple Bear's highly sought-after program instills critical thinking skills in students that will ensure their success in a rapidly changing world.
About Université de Montréal
Deeply rooted in Montreal and dedicated to its international mission, Université de Montréal ranks among the top 1% of the world's universities and is considered the top comprehensive university in the Francophonie. Founded in 1878, UdeM today has 13 faculties and schools, and together with its two affiliated schools, HEC Montréal and Polytechnique Montréal, constitutes the largest centre of higher education and research in Quebec and one of the most important in North America. It has 2,300 professors and more than 70,000 students.